The Top 25: Seafood Sustainability & Conservation
Published on
September 24, 2020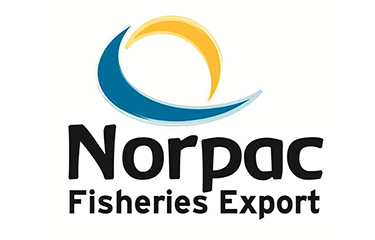 Norpac Fisheries Export
Honolulu, Hawaii's Norpac Fisheries Export is dedicated to the ARTS, meaning its accountable, responsible, traceable, and sustainable practices.
The company's founder Thomas Kraft is behind one of the seafood industry's first bar-code systems capable of instantly tagging catch with details about its location, the boat that acquired it, the species, and the weight – an ARTS marvel. In an interview with Future of Fish, Kraft said the catalyst behind creating the system had to do with his aspirations as a buyer.
"The impetus for me was rebuilding the model in a way that allowed me to deliver the kind of experience that I would expect as a buyer. I saw the opportunity to supply that kind of quality by shortening the logistics chain and sourcing closer to the time when the client actually needed the product in order to give them fresher, higher-quality fish," Kraft said. "In the process of trying to shorten the logistics chain, we developed our traceability program so I could manage inventory and know the fish in more detail and on a micro-level. Our system can tell you where any given fish came from, who has handled it, how long it's been in our facility, and where it's going. That is the only way in which to guarantee the quality experience we aim to deliver."
It was a processor's conundrum that inspired Norpac to embark down the road of sustainability in the first place. Kraft said the company was sourcing swordfish in Hawaii when it came face-to-face with a startling realization.
"It became apparent that, as a processor, we didn't know what was happening on the water. While we were focused on excellence and delivering the best, highest-quality, most cost-effective, freshest fish, we'd lost sight of our impact on the resource," Kraft told Future of Fish. "We realized the broader implications of our business and that we needed to address them. That's where the concept of sustainability came home to roost for us. If we wanted to deliver this kind of experience for people and have this kind of passion for what we do, we needed to internalize the same passion for the resource."
Norpac now firmly believes it's the company's "responsibility to provide high-quality products to our customers without jeopardizing our ecosystems," according to Kraft.
"All our fishers use environmentally responsible circle hooks to help reduce interaction with non-targeted species. We work with multiple organizations, governments, and foundations, all dedicated to fishery management using scientific data, effort limits, total allowable catch limits, marine protected areas, and other measures designed to preserve our ocean's marine life and developing best fishing practices to sustain a healthy fish population," the company says on its website.
A recent collaboration effort for Norpac saw the company join nine others in signing onto an Indonesian groundfish fishery improvement project – one that will help reduce the overharvesting of the juvenile fish that are necessary to keep the fishery producing at maximum sustainable yield.
"Fish caught before they have the ability to spawn cannot contribute to the natural growth of the population," Kraft said in a statement last year. "[But] too often, only fishers are asked to make sacrifices by adopting sustainable fishing practices, which increases their workload and negatively impacts their livelihoods. It is important that the industry as a whole commit to responsible fishing and mitigate the burden on fishers."