The Top 25: Seafood Sustainability & Conservation
Published on
September 24, 2020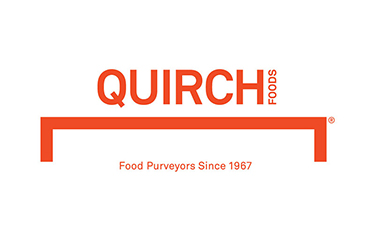 Quirch Foods
Coral Gables, Florida, U.S.A.-based food distributor Quirch Foods carries an extensive inventory of both wild-caught and farm-raised seafood carefully cultivated to align with the company's guiding cornerstone of quality.
Starting in 1967, Quirch has been establishing industry relationships with suppliers and organizations that prize premium quality, responsible products in their seafood offerings. The company has in place its purchasing policy "geared towards sourcing seafood from responsible fisheries and aquaculture operations."
"We purchase our products from fisheries and farms managed by competent national authorities that employ science-based management approaches to ensuring sustainable harvests," according to the company's website.
The company said it supports the recommendations and standards set forth by the Best Aquaculture Practices program, the Marine Stewardship Council, the World Wildlife Fund, the Sustainable Fisheries Partnership, and the Aquaculture Stewardship Council.
In addition to its procurement strategy, Quirch also boasts a responsibility-forward Carbon Footprint-Green Project initiative. For its offices, this involves paper recycling, automatic lighting turn-off devices, and paperless data collection and storage. The company's warehouses are also incorporated into the initiative by participating in a plastic stretch-wrap recycling program and a cardboard recycling program. Additionally, warehouses also employ LED lights with auto-dimming sensors.
Packaging, too, is affected by Quirch's Carbon Footprint-Green Project: The company uses private label packaging with 30 percent recycled material for master cases and retail packaging; its master case packaging material has also been cut down by 15 percent for conservation purposes.
With a firm quality and sustainability foundation in place, the company was recently able to make its first acquisition, according to its parent company Palladium Equity Partners. Quirch – which is behind the Panamei Seafood brand – purchased Butts Foods, a fresh protein distribution company operating five facilities out of Tennessee, Alabama, and Mississippi, according to a 11 May announcement. The acquisition follows the opening of a new Quirch distribution center in Greensboro, North Carolina, and signifies the company's commitment to further expanding its geographic footprint, Quirch Foods President Frank Grande said.
"The acquisition of Butts Foods by Quirch Foods is in line with our strategy as the company's management team continues to build Quirch into a leading distributor and exporter of protein and Hispanic food products in the U.S., with an enhanced presence in the Southeast," Chris Allen, a Partner of Palladium, added. "We are pleased to support Quirch's enhancement of its platform with the Butts Foods acquisition and are excited to welcome its talented employees to the team."