The Top 25: Seafood Sustainability & Conservation
Published on
September 24, 2020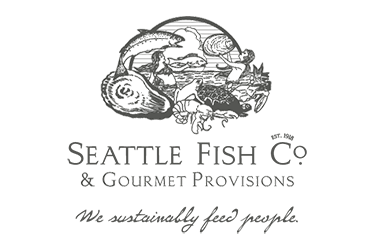 Seattle Fish Co.
Denver, Colorado-based supplier Seattle Fish Company has been delivering on its promise of providing sustainable, quality seafood across the Rocky Mountain region since its inception in 1918.
The third-generation family-owned firm prefers playing the long game, it told SeafoodSource, putting intention into all of the decisions it makes in the present moment – and even the ones that it doesn't – to help ensure a better future for the coming generations.
Seattle Fish Company adheres to several tenants when it comes to sustainable development, it said, including "investing in smart partners who are willing to hold you accountable, offer challenges, lend support, educate you beyond what you know, and inspire you toward greater action." Making a public commitment and getting involved in all the elements of responsible seafood sourcing and providing are also key for the company.
"Sustainability is a contact sport and there is no room for spectators. Engage and inspire others to invest their time, talent, and treasure," the company said.
Holistic dedication has proven crucial in catapulting this seafood business in a land-locked state into an industry leader who is mindful of its impact on the planet and its people – especially those yet to come.
"We must be responsible and intentional in how we catch and grow our fish and seafood," the company states on its website. "This means being mindful not only of how much fish we produce, but also how it is caught, farmed, and the impact it may have on the environment or future generations."
The company – whose sustainability partners include Sea Pact, the Monterey Bay Aquarium Seafood Watch program, the Marine Stewardship Council, and the Sustainable Fisheries Partnership – breaks down its sustainability ethos in detail for SeafoodSource here.