The Top 25: Seafood Sustainability & Conservation
Published on
September 24, 2020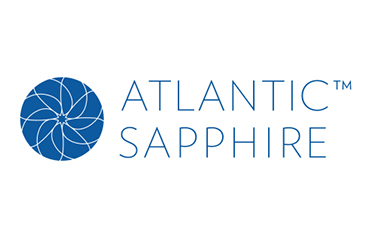 Atlantic Sapphire
Atlantic Sapphire's planned recirculating aquaculture system, or Bluehouse, in Miami-Dade County, Florida, has yet to reach completion, however, the company is confident its sustainable foundation is rock solid and will prove precedent-setting in North America.
The RAS innovator, which has its roots in Norway, likens its Bluehouse concept to "a greenhouse where fish are given ideal conditions to thrive." A Bluehouse-raised Atlantic salmon lives "closer to the end consumer," in water that is continuously purified using a state-of-the-art air filtration system, according to the company's website. What's more, waste generated at an Atlantic Sapphire Bluehouse "is used as fertilizer and [creates] ... renewable energy in the form of biogas."
In Florida, Atlantic Sapphire aims to use mostly salt water – purified via "limestone rock in a sustainable ancient artesian aquifer" – in an effort to preserve the state's drinking water source. The company recycles around 99 percent of the water it uses, a practice that further lessens the firm's impact on the environment.
Atlantic Sapphire Head of Human Resources and Environmental Social Action Plan (ESAP) Christina Espejo said the company in the U.S. has set out to solve some of the environmental and carbon footprint challenges salmon producers often face with its Bluehouse technology.
"If you look at North America, most of our salmon is imported. The only way to do that is with flights – a huge environmental impact on our carbon footprint," Espejo said at the Future of Food Forum in January. "By bringing in Bluehouses and doing it out of the ocean, we are addressing those issues."
"Bluehouses are the future. The controlled environment is going to enable that quantity of demand the public is asking for," Espejo added. "It is also out of the ocean, ensuring that the biodiversity of the oceans is kept and collapsing the carbon footprint."
Here's what Atlantic Sapphire had to share recently with SeafoodSource about its approach to sustainability and conservation, as it nears its official U.S. debut.