The Top 25: Seafood Sustainability & Conservation
Published on
September 24, 2020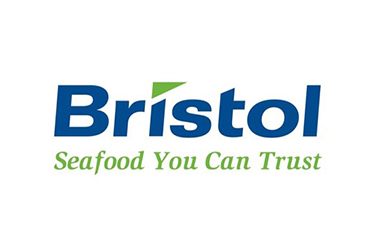 Bristol Seafood
Bristol Seafood is in the business of "uncompromising Maine standards, delivered fresh daily."
What that means for the Portland, Maine-based company is committing to sourcing sustainably-harvested seafood offerings, lessening its environmental impact by phasing out single-use plastic packaging, and aligning itself with programs that promote inclusion and development in the blue economy – among other things.
In 2017, Bristol earned Fair Trade certification for its North Atlantic Sea Scallops, making the offering the first U.S. domestic product to bear such a distinction. The feat was regarded by company president and CEO Peter Handy as a milestone marker of its founding principles.
"We are very proud to be the first to introduce Fair Trade-certified seafood harvested in the United States," Handy said at the time. "All of our products are based on integrity and sustainable practices, and Fair Trade certification gives our customers third-party validation that we operate in a socially responsible manner as well."
Alongside Fair Trade-certified scallops, Bristol also sells items with Best Aquaculture Practices and Marine Stewardship Council certification. It is also a founding member of the Gulf of Maine Responsibly Harvested Program.
The company's ethical stance on the products it sells reaches beyond the offerings themselves, to people and communities. For example, in July of this year, Bristol provided a founding sponsorship to create Inclusion in the Blue Economy, a new program principally focused on supporting women, people of color, and individuals from non-marine industries who are passionate about building responsible marine-related businesses, including those in seafood. Additionally, the company opened a dedicated workspace at the New England Ocean Cluster House (NEOC) in Portland and is offering mentorship opportunities as part of its involvement in the endeavor.
"Our presence at the New England Ocean Cluster and our sponsorship to support under-represented entrepreneurs align with our mission to make seafood America's favorite protein," Handy said. "Innovation and inclusion are two essential parts of our culture, and our office at the New England Ocean Cluster and founding sponsorship of Inclusion in the Blue Economy reflect that."
"Bristol Seafood has been part of the NEOC since its inception in 2015. Its focus on sustainability, innovation, and growth of the local seafood economy are fundamental for the success of the Blue Economy in New England," NEOC Founder and President Patrick Arnold added.
Here is what Bristol Seafood had to share with SeafoodSource about its overarching sustainability mission, as it applies to products, packaging, and more.
SeafoodSource: What kind of trends have informed Bristol Seafood's latest sustainability/conservation efforts?
Bristol: Bristol has been offering certified sustainable seafood for years. From our Fair Trade-certified scallops, Marine Stewardship Council (MSC)-certified cod, haddock, and sockeye salmon, Best Aquaculture Practices (BAP) 4-star-certified farmed salmon, to our responsibly-harvested Peruvian bay scallops and Argentine red shrimp. Besides seafood, the trend that is important to us is reducing single-use plastic. We are working hard with our vendors to come up with recyclable, and hopefully eventually compostable, packaging alternatives. Bristol's packaging goal is to have 100 percent of our packaging recyclable, and we are more than three-quarters of the way there.
SeafoodSource: What key features serve to set Bristol Seafood's sustainable seafood offers apart in the market?
Bristol: Bristol has two product lines that set it apart from other seafood products: Fair Trade scallops and My Fish Dish, a value-added retail brand.
Bristol is the first Fair Trade seafood company in the U.S. We do business this way not only because it is the right thing to do, but because data shows that shoppers gravitate toward these responsibly-harvested products. A large U.S. retailer saw 38 percent year-over-year growth after adding Bristol's Fair Trade scallops to the category.
Seafood has the lowest carbon footprint of all protein, and by its nature, is the most sustainable and a very healthy protein option. Many consumers are intimidated to cook seafood at home. With the My Fish Dish product range, we make seafood more approachable. It cooks in minutes and in three simple steps, with instructions right on the pack. My Fish Dish gives the shopper the confidence they can cook seafood at home. During the pandemic, consumers have become more health-conscious and more adventurous chefs. We have seen this in the increased demand in My Fish Dish products, as well as our frozen Fair Trade scallops.
SeafoodSource: How does sustainability factor into your overall mission and strategy as a mission?
Bristol: Bristol is on a mission to make seafood America's favorite protein. Not only for our children, but future generations as well.
This means producing responsibly sourced seafood, changing to recyclable packaging, and taking energy conservation measures in the plant, without taking our foot off the gas of producing the highest quality products we know how to make.