The Top 25: Seafood Sustainability & Conservation
Published on
September 24, 2020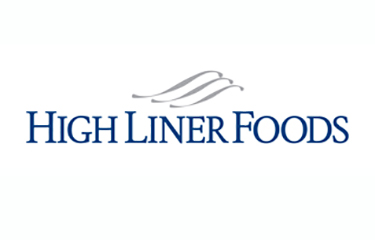 High Liner Foods
The future of the seafood industry depends on the responsible management of its resources. That's why, for North American value-added frozen seafood supplier High Liner Foods, sustainability is not optional. "It's the answer," according to the Lunenburg, Nova Scotia, Canada-headquartered company.
When High Liner made its sustainability commitment, it began working with the Sustainable Fisheries Partnership. Together, they started surveying the fisheries and aquaculture operations the company sources from, in an effort to determine which already had sustainability credentials, those that could be improved, and those that should be avoided. The process paved the way for High Liner to take a proactive stance in fisheries and aquaculture improvement, and has shaped various strategies and initiatives the company relies upon today.
"As the leading seafood company in North America, we have brought together the key stakeholders, from the suppliers to the retailers, so we can all work together to support SFP's Fishery Improvement Projects. Through this work, more and more fisheries are being certified by the Marine Stewardship Council (MSC) as sustainable," the company notes on its website.
As a part of its responsible sourcing prerogative, High Liner has vowed to never buy from illegal, unregulated, and unreported (IUU) fisheries. It also commits to establishing long-term goals to procure, value-add (manufacture), and supply…customers with responsibly-sourced seafood" that reflects the following criteria:
Certified by internationally-recognized entities by the Global Sustainable Seafood Initiative (GSSI);
In a credible fishery improvement project (FIP), or aquaculture improvement projects (AIP); or
Recommended as a best choice or good alternative by Monterey Bay Aquarium Seafood Watch program or Vancouver Aquarium's Ocean Wise program.
The company has found a titan of industry to help steer these sustainability aims in Bill DiMento, who has been in the firm's employ for several decades. In 2009, DiMento took over the role of corporate director of sustainability as part of High Liner's renewed commitment to the cause. He currently holds the position of vice president of corporate sustainability and government affairs, steering the company's corporate-level sustainability initiatives and government relations.
"Under Bill's leadership, [High Liner] continues to strengthen its commitment to sustainable practices by increasing the amount of products that are certified sustainable, reducing source packaging, reducing food waste, as well as lowering energy and water usage across the company," according to the website for GSSI, where DiMento serves as co-chair of the steering board.
Alongside SFP and GSSI, High Liner's key sustainability partners include the National Fisheries Institute, MSC, the Global Aquaculture Alliance, and Ocean Trust.
The company became part of the Supplier Ethical Data Exchange (SEDEX) in 2009, as a means to promote "ethical and responsible business practices throughout [its] global supply chain." SEDEX is considered an ethical trade service provider that offers "practical tools, services and a community network to help companies improve their responsible and sustainable business practices, and source responsibly," it states on it website.