The Top 25: Seafood Sustainability & Conservation
Published on
September 24, 2020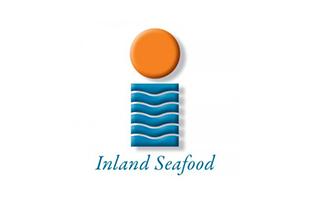 Inland Seafood
Transparent, traceable seafood from well-managed and trusted sources is the name of the game for Atlanta, Georgia-based Inland Seafood.
One of the largest seafood distributors in the U.S. Southeast, Inland prioritizes the full disclosure of seafood origins and harvesting methods, eager to offer consumers traceable options so they can make informed decisions with their buying power.
The company, which is a Sea Pact member and Sustainable Fisheries Partnership collaborator, offers a broad range of seafood, leading to what it refers to as "a wide range of definitions for sustainability." Where it can, Inland sources locally, partnering with regional fisherman and farmers in arrangements that effectively reduce its carbon footprint.
"We also purchase fish and shellfish from around the country," the company notes on its website. "Inland agrees with NOAA's assessment that 'marine wild-capture fisheries in the United States are scientifically monitored, regionally managed, and enforced under 10 national standards of sustainability through the Magnuson-Stevens Fishery Conservation and Management Act – exceeding the international standards for ecolabeling of seafood.'"
Because the paths to sustainability can be so varied, the company carries products certified and verified by a diverse group of third-party standards bodies.
"Sustainability has many different definitions. To make sure we meet them all, our inventory features seafood choices from around the world and we collaborate with credible ranking programs such as the Marine Stewardship Council, Alaska's RFM program, Best Aquaculture Practices, and other systems recognized by the Global Sustainable Seafood Initiative. We maintain current chain-of-custody certification where applicable," according to the company.
Inland engages in fishery improvement projects and aquaculture improvement projects, including the Peruvian mahi mahi FIP with the World Wildlife Fund. It also partners with the National Fishery Institute's Crab Council as well as the University of Georgia Marine Extension and the Georgia Sea Grant.
In 2018, the company hired Mary Smith as its first-ever director of sustainability. Smith works closely alongside the marketing, sales, and purchasing teams, formalizing the company's sustainability initiatives and developing engaging creative campaigns that effectively communicate the value of responsibly-sourced seafood to Inland's expansive customer base, the firm said.
"We created this new position to really focus on our commitment not just to the future of our company but to the future of our industry as a whole," Inland President Chris Rosenberger said at the time. "We are very excited to have Mary join Inland as our first director of sustainability. Her experience and hands-on seafood knowledge will be key to our continued growth and her enthusiasm means a great deal to us."
"It's a really exciting time for Inland. Working here gives me a chance to bring my diverse experience into a truly collaborative environment," Smith said of her role. "Being part of an employee-owned company is a huge motivator to innovate, and I am thrilled about the direction we're taking with not only our retail and food service customers but with internal programs as well."
Out of the water and on the road, Inland is also innovating sustainably – the company has begun building its alternative-fuel vehicle fleet, with trucks already running routes in Atlanta.
"Besides having an extended engine life and reduced maintenance costs compared to vehicles that run on gasoline, our alternative fuel vehicle helps reduce our impact on the environment. Using propane for fuel can sometimes save money (and that's a good thing), but even when it doesn't, propane's higher-octane rating and lower carbon and oil contamination rate is easier on the planet," the company said.
Inland Seafood discusses more of the trends and traits serving to define its sustainability approach with SeafoodSource here.