Top 3 seafood restaurant promotions kicking off 2020
Published on
January 9, 2020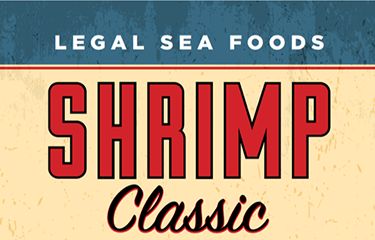 1. Legal Sea Foods, which operates more than 30 restaurants, is bringing back its "Shrimp Classic" menu from 15 January to 12 February.
"2020 is shrimp-tacular," the Boston, Massachusetts-headquartered seafood chain said in an email to customers announcing the promotion.
Nine shrimp dishes are featured in the campaign, including appetizers such as Shrimp Risotto Cakes for USD 8.95 (EUR 8.06) and Coconut Shrimp for USD 10.95 (EUR 9.86).
Entrees include: Chipotle Lime Shrimp Tacos for USD 12.95 (EUR 11.66); Buffalo Shrimp & Blue Cheese Salad for USD 16.95 (EUR 15.26); Pesto Shrimp for USD 23.95 (EUR 21.57); Tempura Shrimp & Trumpet Mushrooms for USD 24.95 (EUR 22.47); and Shrimp Pad Thai for USD 22.95 (EUR 20.67).
Legal is also offering its customers a cup of Clam Chowder for USD 1 (EUR .90) each on 15 January, "Chowda Day."
Photo courtesy of Legal Sea Foods