Top 3 seafood restaurant promotions kicking off 2020
Published on
January 9, 2020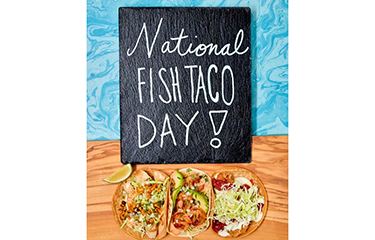 2. Carlsbad, California-based Rubio's Restaurants, which operates nearly 200 restaurants, is rolling out two new menu items along with a special for National Fish Taco Day on 25 January.
Rubio's two new build-your-own bowls, available for a limited time, include Mango Superfood Bowl and Baja Chopped Bowl.
Both bowls offer a choice of grains – either brown rice and quinoa or lemongrass citrus rice – or half grains and half greens with romaine lettuce. Protein choices include grilled shrimp, mahi mahi, salmon, all-natural chicken (raised without antibiotics), and grilled veggies.
"Skipping the tortilla and layering on unique flavors, colors and textures allows guests to boost their greens and proteins while enjoying comfort food — warm, delicious meals packed with healthy, all-natural ingredients," said Rubio's Co-Founder Ralph Rubio in a press release.
The Mango Superfood Bowl is made with citrusy mango salsa, guacamole, almonds, and lemon agave vinaigrette. The Baja Chopped Bowl features fresh guacamole, salsa fresca, fire-roasted corn relish, cheese, black beans, tortilla strips, and creamy cilantro lime sauce.
Additionally, Rubio's is offering its Coastal Trio plate for USD 6 (EUR 5.40) on 24 January and 25 January, in honor of National Fish Taco Day. Its Coastal Trio dish features three of its customers' favorite tacos: the Original Fish Taco, the Wild-Caught Mahi Mahi Taco, and the Salsa Verde Shrimp Taco.
Photo courtesy of Rubio's Restaurants