Seafood market operators evolve with the times
Published on
December 30, 2014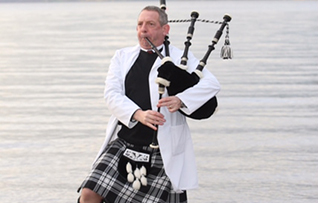 Setting the table
Similar to JPL Shellfish's mobile shop, the addition of a restaurant at Codfather's Market in Kelowna, British Columbia, Canada, has generated many new customers for the longtime wholesaler and retailer. The Table at Codfather's Market opened in early November, with 20 seats in the winter and 37 during the warmer months. Customers have responded very well to the local, sustainable lunches.
"The chef uses the fish direct from the market, including fresh fish for our fish and chips. We do a lot of wholesaling here, so our turnover is very good," said John Crofts, owner of Codfather's Market.
Crofts set up an effective arrangement with the chef, Ross Derrik, who operates the restaurant independently but works in partnership with Codfather's in terms of purchasing, staffing and other operational efforts.
"I'm on the fish market side. I wouldn't want to run a restaurant. Ross produces dishes for the market, and we help him with his buying," Crofts said.
Ross's prepared foods for the fish market include smoked salmon, smoked Arctic char and crab cakes. The store's prepared meals section includes four or five smoked items daily, several deli items, and numerous other dishes.
The partnership is working and the restaurant is already a hit with customers.
"The restaurant was a relatively low investment — the infrastructure was in place. We only see it improving," Crofts said.
In addition to focusing on restaurant sales, Crofts plans to grow sales at the market, adding more artisanal seafood.
"One of the key things I'm looking at on the West Coast is variety and eating across the food chain, rather than fleshing out individual top sellers," said Crofts. "Here, it's all salmon, halibut, and a bit of lingcod."
Instead, Crofts — a member of Slow Food Canada — wants to introduce customers to local, sustainable species that are lesser known.
"We are hoping that we can get razor clams out of Haida Gwaii, north of Vancouver Island and bring in some Canadian diver scallops out of the East Coast," Crofts said. "We are trying to develop these unique artisan markets and let [the fishermen] know there is a market for it."
To that end, Codfather's Market developed the market for gooseneck barnacles, harvested by a First Nations group off the rocks near Vancouver.
"They are fantastic seafood and a really good price point; consumers get the product a lot of cheaper than they would in Europe," he said.
In 2015, Crofts aims to bring customers even closer to the source of their seafood.
"If I'm dealing with those artisanal fishes, we can get close to the source, and get them quickly."