The hottest seafood culinary trends of 2019
Published on
March 29, 2019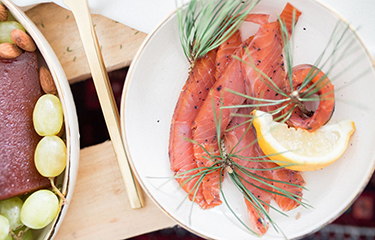 3. Artisan smoking evolves
Another trend rapidly showing up across the globe is artisan smoking.
"If last year was the year of the in-house fishmonger, 2019 will be the year of the in-house smoke-master," Susman said.
Susman said he has noticed that restaurants are fiercely competing with independent smokehouses for the best woods, the best seafood, and the latest technology to deliver bespoke, artisan smoked seafood.
In Scotland, MacDougall reported that smokehouses are responding on two fronts: health, and going back to their roots.
"Our smokehouses are returning to more traditional smoking methods with fewer ingredients to allow the natural flavour of the fish to come through," she said. "And they tend to be using more local products to support the community."
She also reported that many smoke-masters are removing sugar and reducing salt to create an even healthier product. She predicted, also, that smoked salmon may start getting more competition on the convenience shelves as entrepreneurs get creative in crafting seafood in different formats for snacking.