The hottest seafood culinary trends of 2019
Published on
March 29, 2019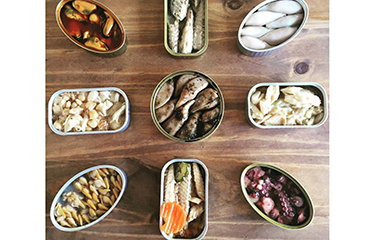 4. Canned is now hip
Last year, SeafoodSource reported on restaurants around the world turning their eyes toward some of the small batch artisan-crafted canned seafood, particularly from Spain and Portugal. Chef Jorge de la Torre, the Dean of Culinary Education for Johnson and Wales, said that trend continues to grow momentum.
"You are seeing really unique and interesting creations using everything from octopus to scallops and tuna that are canned straight out of the water," de la Torre said. "It's exciting to see both the innovation, and also age old traditions being practiced by small fishing villages and family operations, that is bringing chefs a new appreciation of canned fish."
Those age-old traditions come with added benefits for sustainability, and also link back in with the increasing trend of customers caring more about the provenance of their fish.
"My students are really learning a lot about provenance and sustainability from studying some of the producers of these products," said de la Torre.
National Geographic recently posted a blog penned by Barton Seaver, director of the healthy and sustainable food program at Harvard's Center for Health and the Global Environment titled, "For Delicious, Healthy, and Sustainable Seafood, Think Inside the Can."
"A quick inventory of commonly canned species reveals a who's who of the top of the sustainability green list: sardines, mussels, clams, oysters, crab, herring, mackerel, pink and sockeye salmon, and yes, even some species of tuna," wrote Seaver.
Another leading magazine, Australia's iconic Gourmet Traveler recently featured canned fish in a story headed, "11 Canned Foods you Can Serve, Proudly, with Wine." The article included cockles and razor clams in brine from Spain, mackerel in oil and gourmet squid in ragout from Portugal, great king cod liver in cod oil from Iceland, and sardines in oil from France.