Top 3 major brand initiatives for World Oceans Day
Published on
June 8, 2018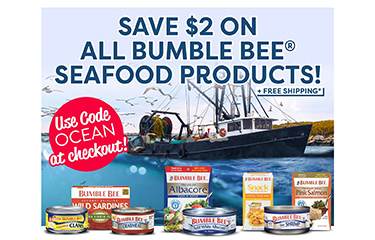 1.) San Diego, California, U.S.A.-based Bumble Bee is offering shoppers USD 2.00 (EUR 1.69) off any product on its website from 1 to 15 June.
Bumble Bee is also using World Oceans Day to promote its Wild Selections premium canned seafood line, which supports the World Wildlife Fund and is Marine Stewardship Council-certified sustainable. Consumers can also track where their seafood was sustainably caught on the Wild Selections' website.
Plus, Bumble Bee is touting its sustainability initiatives, including its social responsibility measures, its fisheries management efforts, along with its conservation of resources.