Top 5 early Lent restaurant dishes
Published on
February 1, 2018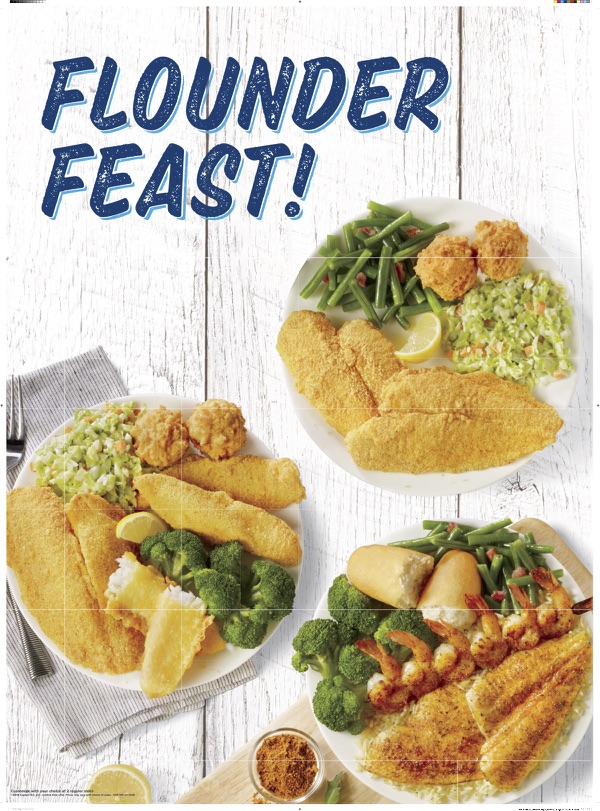 1.) Captain D's
Wild flounder is being celebrated at quick-service seafood chain Captain D's during "Flounder Feast," which runs from 12 February through 8 April.
Its Southern-Style Flounder includes two pieces of hand-breaded wild flounder, served with a choice of two sides and hush puppies. Meanwhile, its Grilled Flounder and Shrimp Skewer includes two pieces of wild flounder and a shrimp skewer on a bed of rice, served with a breadstick and choice of two sides.
"Flounder has been a successful product in Captain D's previous promotions, and our customers love it," Jason Henderson, vice president of product innovation, told SeafoodSource. "This time of year, we know that consumers are looking for seafood options beyond just the average fish sandwich. This is why we are featuring full meals featuring our wild-caught fillets of flounder, both hand-breaded and now grilled."
A third special, Flounder & 2-piece Fish, features one piece of wild flounder and two pieces of batter dipped fish, served with a choice of two sides and hush puppies.
Prices vary by market, but the meals start at USD 4.99 (EUR 4.02) each.
"Our flounder is caught wild in the Northern Pacific," Henderson said. "While flounder isn't new to our limited time menu, this is the first time we're offering the option to have it grilled."