Top 5 food trends impacting seafood sales in 2019
Published on
February 14, 2019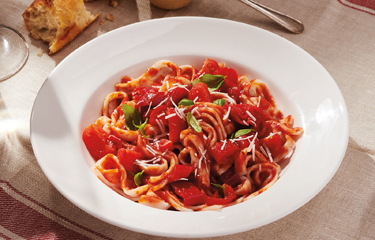 1) High-protein, low-carbohydrate diets show no signs of slowing.
In fact, the global keto (low-carb, high good fats) diet market will register a compounded annual growth rate of more than five percent by 2022, according to Reportlinker.
"Seafood is trending, because the protein push never goes away," Barb Ruhs, a registered dietitian and the president of MarketRD.com, told SeafoodSource. "Atkins, Keto, and others are similar diets under a new flashy name. Seafood is a protein with a lot of benefits and without a a lot of the negatives. Plus, as because consumers are getting more educated on aquaculture, they realize that it is sustainable."
This trend has led to the introduction of products such Trident Seafoods' Alaska pollock-based Protein Noodles, along with Power Burgers and Power Bites from Handy. And Cameron's Seafood says athletes as well as average Americans are ordering its Maryland blue crab meat to adhere to higher protein diets.
Image courtesy of Trident Seafoods