Top 5 food trends impacting seafood sales in 2019
Published on
February 14, 2019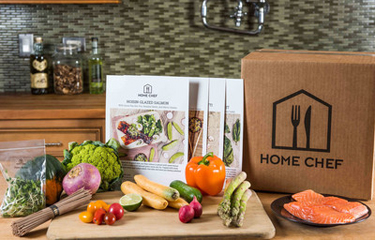 2) The growth of prepared foods and meal kits are boosting sales of all proteins, including seafood.
Seafood items are included in some meal kits such as Kroger's Home Chef's offerings. Plus, many grocers have added unique grab-and-go items such as bento boxes and keto bowls that include salmons, grains and greens, in addition to sushi.
"Retailers' prepared foods sections are a huge thing in supermarkets, so they are scrambling trying to find ways to capture the consumer who is going out to lunch and doesn't want to spend USD 20.00 (EUR 17.75)," Ruhs said. "Prepared seafood is going to be a huge winner. Grocery stores that really focus on that trend are going to go nuts with sales."
"From poke to Buddha, bowls are still hot. Think brown or white rice, a bunch of veggies, and protein. Another easy meal that is sure to continue to satisfy cravings in 2019," Linda Cornish, president and founder of Seafood Nutrition Partnership, told SeafoodSource.
Image courtesy of Home Chef