Top 5 food trends impacting seafood sales in 2019
Published on
February 14, 2019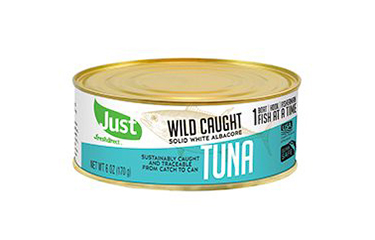 4) Artisanal, high-quality canned fish is hot, both in restaurants and grocery stores.
"The convenience and quality is unmatched and the canned format allows for unique experimentation, fostering the ability for consumers to try rare and flavorful species from all over the world, regardless of season," FreshDirect said in a press release.
Grocers will start to carry a variety of canned fishes, ranging by source, species, and flavor profiles, FreshDirect predicts, touting its own JUST Wild Caught Albacore Tuna, a traceable and sustainable tuna from the Pacific Northwest.
Image courtesy of FreshDirect