Top 6 restaurants for Lent
Published on
February 16, 2018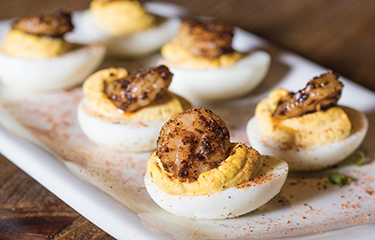 3.) Rockfish Seafood Grill
The Richardson, Texas-based chain of 11 restaurants is featuring several Cajun and Creole-inspired dishes to celebrate both Lent and Mardi Gras.
"We usually focus our Lent promotion around Cajun/Creole cuisine to celebrate Fat Tuesday, crawfish season, and the Cajun dishes on our menu," Virginia Pivonka, director of procurement and marketing for Rockfish, told SeafoodSource.
From 4 February through 4 April, Rockfish Grill is touting two new appetizers: Creole Deviled Eggs and Fried Green Tomatoes and Crawfish Stacks, which features fried crawfish tails. Its new entrées include Cajun Pasta, which contains shrimp, chicken and andouille sausage; Cajun Combo, which includes New Orleans-style BBQ shrimp, Blackened U.S. Farmed Catfish Pontchartrain with Crawfish Étoufée; and Shrimp and Grits.