CARES Act spend approvals clears USD 13.2 million for fishery aid in four states
Published on
October 1, 2020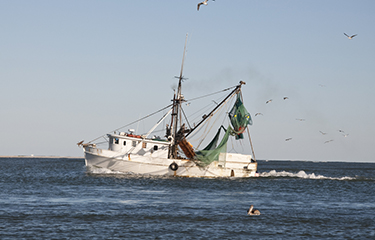 North Carolina
Of the four states that make up the latest round of funding, North Carolina has received the largest amount, with just over USD 5.4 million (EUR 4.6 million) awarded.
North Carolina's spend plan, like many others, starts off acknowledging the hardships that the seafood industry has faced in the wake of the COVID-19 pandemic.
"The North Carolina fishing and seafood industries suffered from the effects of the COVID-19 pandemic," the plan states. "Orders for North Carolina and other states to close restaurants, major food distribution vendors, and other businesses dramatically reduced or eliminated operations in many of the seafood markets and other distribution centers, leading to sharp declines in demand across the supply chain. This reduction or elimination greatly affected commercial fishermen, aquaculture operations, and seafood processors and dealers."
North Carolina distributed its funds using NOAA's data on sector-based revenue: 64.2 percent, or USD 3.37 million (EUR 2.86 million), of the funds will go to the state's 5,964 commercial fishing license and aquaculture lease-holders; 11.8 percent, or USD 620,000 (EUR 528,000), will go to the 767 dealers and processors; and 24 percent, or USD 1.26 million (EUR 1.07 million) will go to 824 for-hire fishing operators.
North Carolina plans to give direct payments to eligible applicants, which will be mailed a cover letter, application, self-certifying affidavit, and Substitute W-9. Applicants must provide supporting materials documenting revenue losses of greater than 35 percent between 1 March and 31 May, 2020, comparing it to average revenues over the last five years. As per CARES Act requirements, aid received through the program, combined with traditional revenue and other financial assistance, can't exceed the average revenue.
For fishing and aquaculture operations, the state is planning to verify revenue losses by comparing data submitted by comparing it to reports from the state's trip ticket landings database, and/or the shellfish lease production database. Ex-vessel value will also be used to serve as a proxy for 2020.
The state plans to review all eligible applications within 90 days. The North Carolina Department of Marine Fisheries will then notify all applicants to know whether they have been accepted or denied, with a chance for appeals on denial. After all appeals and applications are settled, the department will determine the amount of funds eligible to each applicant. That allocation is based on the proportion of eligible claimed fishing losses in relation to claimed losses of all other eligible commercial fishermen and marine aquaculture operations who qualify in the same category.
Applicants will receive at a minimum USD 50 (EUR 42). For perspective, if all applicants in the fishing and aquaculture category received the same compensation, it would total roughly USD 565 (EUR 481).
Seafood processors and dealers will also have an application process, similar to the one for commercial fishing and aquaculture. A key difference is that, because not all seafood processors and wholesalers are required to be licensed, the exact number of impacted businesses is "difficult to verify."
Applicants will be required, again, to demonstrate losses of 35 percent or more, and information from the state's license and permit database will be cross-referenced to verify if an applicant has the valid licenses required. However, since the department of marine fisheries does not have revenue information, revenue loss will be determined through certified information provided by the processor. Funding will then be allocated in the same manner as commercial fishing and aquaculture.
North Carolina's timeline for how long it will take the checks to be given to applicants gives a maximum time of around 220 days from the application process opening.
Photo courtesy of Brooke Becker/Shutterstock