CARES Act spend approvals clears USD 13.2 million for fishery aid in four states
Published on
October 1, 2020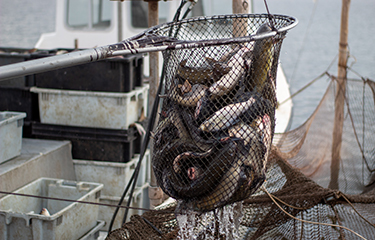 Virginia
Virginia received USD 4.5 million (EUR 3.8 million) in aid for its three seafood sectors.
The state developed an online survey in the process of creating the spend plan to determine what the average losses of potential applicants were, and the amount which lost more than 35 percent of their income. The survey indicated that the average economic loss of respondents was USD 33,000 (EUR 28,101), and around 67 percent of respondents had met the 35 percent threshold.
"Based on individual answers, many people lost significantly more than 35 percent of their income," the spend plan indicates. "Overall, every sector lost a significant portion of their income."
Unlike North Carolina, which plans to make allocations of funds based on need, Virginia determined that the best method of distributing funds was to distribute the same amount of funds to each applicant, regardless of the sector. The state initially considered three separate fund allocation methods, and determined that the differences between funding models would not make a large enough difference to undergo a lengthy application period that could potentially burden applicants.
"Based on feedback from the working group of some of the stakeholders, this difference would not be enough to make a meaningful impact on their losses, given the small amount of money," the spend plan states.
As a result, Virginia is distributing USD 4.4 million (EUR 3.7 million) of the funds, with some funds subtracted for administrative costs, to every eligible applicant equally.
Applicants must provide documentation that losses of greater than 35 percent was incurred between 1 March and 31 May compared to the previous five-year period, that they are a Virginia resident, have been issued licenses, have documented fishing activity in 2019, that 50 percent of the individual's total income is from fishing, and that they do not have any compliance issues or revoked licenses.
If every single license-holder in all three sectors is eligible for aid, than each license-holder would receive roughly USD 1,300 (EUR 1,100). If Virginia's survey estimate of 67 percent of license-holders having greater than 35 percent loss, that would result in each eligible applicant receiving just under USD 1,800 (EUR 1,533).
Photo courtesy of Henry Shifrin/Shutterstock