CARES Act spend approvals clears USD 13.2 million for fishery aid in four states
Published on
October 1, 2020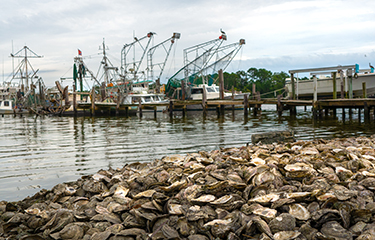 Alabama
The state of Alabama was awarded just over USD 3.2 million (EUR 2.7 million) under the CARES Act.
Alabama, like North Carolina, plans to determine what the proportion of funds available to each applicant will be once all applications are reviewed, using a three-step process.
First, the Alabama Marine Resources Division will determine the total losses of all approved claims. That will the provide a percentage, which will be applied to individual claim losses.
"For example, if USD 15,000,000 [EUR 12.7 million] in claims are deemed eligible, the proportion value applied to each claimant's approved loss will be 0.217 (USD 3,254,064/USD 15,000,000=0.217)," the spend plan states.
That number may result in a small amount of money, so Alabama is planning to give all approved claims at least USD 100 (EUR 85). That amount then leads to the second step: The total disbursement of USD 100 (EUR 85) contributions will be subtracted from the total initial disbursement amount. In addition, the total losses of those USD 100 distributions will be subtracted from the total claim amount. That new number will then be used to determine a new proportion value, which will be used once more to calculate how much each remaining applicant will receive.
Applicants are required to have a valid 2020 Alabama business license, either a saltwater commercial fishing/seafood dealer/live bait/for-hire fishing license, oyster aquaculture or seafood aquaculture permit, and a valid license for each prior year used in comparison. Holders of multiple licenses can either apply separately or "in aggregate."
Applicants must provide information showing a greater than 35 percent loss of revenue, whether that be a certified affidavit, trip ticket information, payment documentation, income tax returns, or other legally verifiable means.
Photo courtesy of Leigh Trail/Shutterstock