CARES Act funding plans approved for four states so far, each allocating funds differently
Published on
August 12, 2020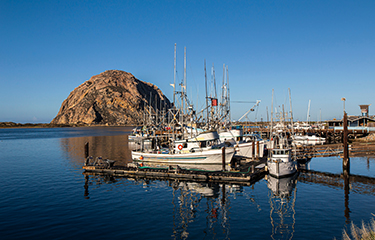 California
California is the state receiving the next-highest amount of funding from the CARES Act, with an allocation of USD 18.3 million (EUR 15.5 million). Of that funding, USD 18.1 million (EUR 15.3 million) will be paid out in direct payment to fishery participants, with the remainder covering NOAA Assessment and administrative costs.
California's spend plan is determining eligibility on a number of criteria similar to those used in other states, and is determining its funding allocations by "the price paid for commercial entitlements." To be eligible, participants need to possess a valid commercial fishing license, fish business license, aquaculture registration, and/or guide license at the close of the 2019/2020 fishing season or 2019 calendar year.
Participants must also self-certify that they are over 18 years of age, have had a minimum of 35 percent loss of revenue due to COVID-19, and that the funds will be used to offset direct or indirect fishery-related losses.
"CDFW [California Department of Fish and Wildlife] explored several alternative approaches to evaluate loss and apportion funding among participants and between sectors," the spend plan states. "A broad approach based on license/entitlement fees combined with self-certification of loss was determined to be the most efficient and equitable way to disburse these relief funds."
The disbursement of funds is determined by the total amount of fees that qualified applicants have incurred, with 11 different tiers of funding disbursement. The lowest tier, those who have paid fees of between USD 45 and 99 (EUR 38.15 and 93.93), will receive a disbursement of between USD 1,167 and 1,221 (EUR 989 and 1,035). The highest tier, those who have paid fees of between USD 4,000 and USD 4,475 (EUR 3,390 and 3,793), will receive between USD 5,122 and USD 5,597 (EUR 4,341 and 4,744).
The CDFW also noted that only a certain number of applicants are possible in each tier, with a grand total of 11,527 possible applicants. The lowest tier only has 52 possible applicants, with the highest tier only having 5 possible applicants.
"Funds remaining after apportionment of individual baseline to all qualified applicants will be split evenly among all qualified applicants to establish the total per-applicant disbursement," the spend plan states.
The state is planning to mail claim forms to the addresses on file in the CDFW's licensing database, with claimants having 30 days to respond. Following this period, the Pacific States Marine Fisheries Commission will issue relief checks to qualified applicants.
The CDFW also stated that it has not instituted an appeal process to the spending plan to expedite the fund disbursement process.
"Adding provisions for appeals will either delay the disbursement process or require a portion of funds to be set aside for appeals that will decrease the value of disbursements," the plan states. "CDFW will continue to inform prospective applicants via its website and through other public outreach venues that it is important to confirm an up-to-date mailing address and availability to receive and respond to mail over a 30-day period in mid/late summer."
Photo courtesy of Favious/Shutterstock