Top 5 SeafoodSource stories of 2019 so far – US edition
Published on
July 3, 2019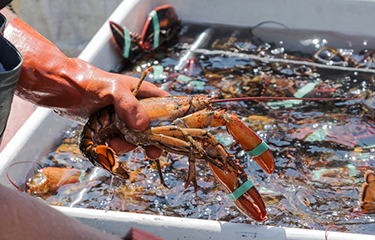 5.) You're tariffing ME apart
Maine's lobster industry is a boon for the state, and the country at large. Such a reality made the ongoing trade war between the United States and China especially troubling for Maine lobster exports, which plunged by 84 percent when retaliatory tariffs placed on a wide range of U.S. goods took effect in July 2018, according to the Maine International Trade Center.
Before the tariffs took hold, the industry had been on track to experience a record-setting year, with USD 87 million (EUR 77.8 million) worth of lobster exported through June 2018, over double the USD 42 million (EUR 37.5 million) shipped through the same period in 2017, SeafoodSource reported on 16 May.
"Soon after tariffs were implemented, however, Maine's exports to China nearly disappeared completely," wrote SeafoodSource Associate Editor Chris Chase in one of 2019's most popular features so far, "Maine's lobster exports to China plunge 84 percent due to trade war."
Key industry players, including Maine Coast owner Tom Adams, remarked on the devastation wrought by the tariffs.
"We did fine right up to the beginning of July, we were on track for normal revenue into China," Adams said. "We already had the European tariff, so our European sales were down a little bit, but we were maintaining our revenue, similar to 2017. And then the [Chinese] tariff came."
"If we do business into mainland China, it tends to be very opportunistic, based on supply and demand. It's gone from very regular large-scale relationships, to very opportunistic," added Sheila Adams, the vice president of sales and marketing for Maine Coast, in May.