Sealed Air's latest packaging innovations combat food waste woes, extend seafood shelf life
Published on
March 7, 2019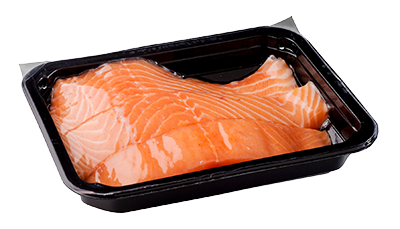 Taking proactive initiatives to address food waste can help retailers improve brand loyalty and reputation with customers while also experiencing the corresponding benefit of increased sales potential," Sealed Air said.
Global awareness surrounding the impact that food waste has on the world's oceans and ecosystems is on the rise, and seafood packagers are paying attention.
Every year, 1.3 billion tons of food is lost or wasted, according to the Food and Agriculture Organization (FAO). That translates to around USD 630 billion (EUR 554 billion) and USD 310 billion (EUR 272.6 billion) being effectively discarded on an annual basis by industrial countries and developing countries, respectively, the FAO said. Making matters worse, food discarded in landfills emits methane, a greenhouse gas, which can negatively affect environments local and broad.
These are the stark statistics facing modern food packagers like Charlotte, North Carolina-based company Sealed Air Food Care. But where such figures can so often spell out doom, for Sealed Air, the problem of food waste has actually become the catalyst for the packaging developer's latest innovative series – the Cryovac® Darfresh® family of vacuum skin packaging solutions.
No food – or time – to waste
Darfresh packaging was designed to help extend food freshness, according to Sealed Air, and allows consumers to store food either in their refrigerator for longer periods of time, or in the freezer with no need to re-package for use at a later date. Primed for easy-opening, Darfresh packaging also caters to modern consumer interests for convenience, ultimately keeping them from wasting the food they buy, said Sean Brady, the marketing director of ready meals for Sealed Air's North America Food Care Division.
"The beauty of Darfresh is in its versatility to provide a visually attractive product that extends case life, reduces waste, and meets consumer demands for safe, convenient packaging, all with a packaging process that's efficient and cost effective," said Brady.
A successful seafood package in today's world must address a multitude of consumer desires, explained Brady, which is why the Darfresh 10K OTR solution, for instance, not only extends case life for seafood up to three additional days (compared to overwrap and modified atmosphere films), but is also leak-proof, thus helping to eliminate mess and unbecoming odors known to turn consumers away from seafood proteins.
The Darfresh 10K OTR sports a "premium look," according to Sealed Air, combining a clear, highly-formable top film with a variety of customized bottom carrier options. This allows the product to "act as a second skin" that totally surrounds the seafood, "preserving its color, flavor, and integrity and extending case life," a critical component, the packager said.
A recent Mintel study noted that food packages optimized to prevent food waste, like the Darfresh 10K OTR, can satisfy consumer demand worldwide. According to the study, packaging innovations that extend food freshness, preserve ingredient fortification, and ensure product safety are increasingly benefitting consumers on a global scale. And consumers themselves appear to agree – 50 percent of U.S. grocery shoppers surveyed for the Mintel Global Packaging Trends 2018 study said that the right packaging can help reduce food waste.
Another study, "Taking Stock: Retail Shrink Solutions" – which was commissioned by Sealed Air and Progressive Grocer – corroborates these claims, finding that consumers think more highly of stores (81 percent) and brands (78 percent) that help them reduce food waste. Additionally, more than half of the consumers surveyed (57 percent) said they also appreciate stores that promote their use of packaging to extend case life and product quality.
Cost effective, at no added cost to the planet
Creating a package that satiates consumer appetites tends to have the dual benefit of satisfying processor needs as well, Sealed Air said. A leak-proof packaging solution such as Darfresh 10K OTR for frozen and fresh seafood also happens to meet FDA regulations for oxygen transmission rate (OTR) and can be produced at faster processing speeds with less discharge, the packaging developer noted.
"Faster packaging reduces the costs for processors by increasing productivity as measured in pounds per man-hour, and reduces capital investment costs and costs related to utilities, such as water and electricity," according to Sealed Air.
It's not just secure, easy-to-use packages that are appealing to consumers, processors, seafood suppliers, and retailers alike – packaging transparency has also become more important to stakeholders throughout the supply chain, said Sealed Air.
"Consumers want to be able to see the product they are buying, while processors and retailers want to differentiate product and attract consumer attention with product and packaging that look great in the case," the company said.
Sustainable food packaging is also a hot commodity for the seafood world in 2019, Brady added.
"Over the years, we have expanded the Darfresh offering to meet the needs of various food sectors and industry segments: products like fresh red meat, poultry, seafood, cheese, and smoked and processed meats as well as the ready-meal category. It's a beautiful innovation in food packaging that plays an active role in food quality and safety as well as sustainability," he said.
From spoils to riches
As far as retailers are concerned, case-ready solutions are preferred not only to save labor – when compared to the traditional method of icing the seafood case – but also to present fresher looking, more appealing seafood to attract customers, according to Sealed Air. With Darfresh 10K OTR, retailers can "keep their in-store seafood case cleaner and gives products the premium look shoppers expect from high-quality purchases," Sealed Air said, adding that such packages also help reduce retail labor costs by eliminating the need for daily maintenance and management required by an ice-based case.
Moreover, improved packaging solutions can aid in the reduction of shrink rates at retail, "not only addressing food waste concerns, but also lost revenue," the packager said.
Food spoilage and date removal with package damage are frequently the most cited sources of retail food waste and exist as significant contributors to shrink as well, according to the "Taking Stock: Retail Shrink Solutions" survey. For the meat and seafood retail sections alone, 72.5 percent of products are lost due to spoilage and date, while 12.7 percent are lost to package damage, the survey found. By eliminating food waste from spoilage, age dating, package damage, and markdowns, supermarket leaders believe they can capture a staggering 10 percent of previously lost revenue, according to the survey.