2019 Seafood Processing and Equipment Guide (FREE DOWNLOAD) - THANK YOU
---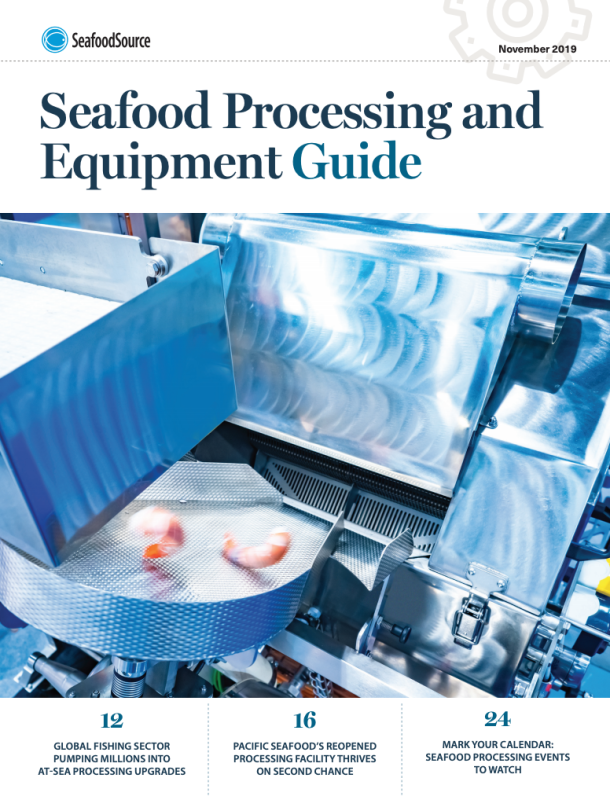 Thank you for your interest the SeafoodSource Seafood Processing & Equipment Guide! It is sure to provide value to you and your team with current global insights and the inner mechanisms propelling the seafood industry's processing sector to the cutting-edge.
Learn about more free resources and get the most up-to-date and reliable industry news, straight to your inbox twice daily by subscribing to the SeafoodSource daily newsletter.
Already a subscriber? Upgrade your SeafoodSource experience by becoming a SeafoodSource Premium member and receive unlimited access to all SeafoodSource content, discounts on educational resources, and exclusive interviews.
Already a Premium member? Take advantage of unlimited news in the industry that matters most to you.
GO TO PROCESSING & EQUIPMENT NEWS >
Enjoy, and thank you for downloading the Seafood Processing & Equipment Guide!