COVID Impacted Industry Strongly Embraces New GDST Standards
Information:
Price:
Free Sponsored Webinar
Description:
In March 2020, the Global Dialogue on Seafood Traceability (GDST) released the first-ever global seafood traceability standards just as the world was hit with COVID-19. The pandemic disrupted seafood business in a multitude of ways, driving some businesses to the brink of bankruptcy while others found profitable new opportunities. But across the sector, one thing has become clear: the ability for companies to connect with their supply chains and customers flexibly and rapidly is more important now than ever. This may help explain why, despite the threats and challenges of the pandemic, scores of companies have stepped up to adopt the GDST's new standards and embrace digital interoperability as the future for seafood traceability.
During this webinar, diverse seafood industry representatives will tell their stories about how the GDST standards are already changing the way they do business, and why they are excited to see the standards widely implemented across the sector. Companies – including leading vendors of traceability services – are even seeing advantages when their competitors sign onto the GDST. After just one year, it is clear that the GDST standards are poised to have a long-lasting and deep impact on how seafood is bought and sold. Attend this webinar to learn the state of play as the standards turn one year old, and where they are heading into the future.
Speakers: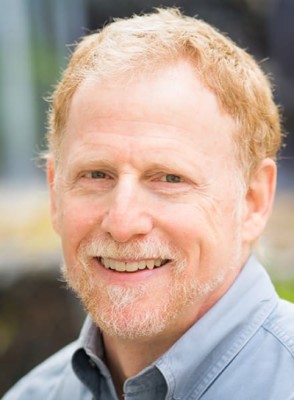 David K. Schorr
Senior Manager, WWF and GDST Cochair
David K. Schorr is the Senior Manager of WWF's Transparent Seas Project, focused on combating illegal fishing and promoting sustainable seafood by transforming the traceability of seafood and the transparency of fishing activities. David previously served on the leadership team of WWF's network-wide Smart Fishing Initiative and, from 2001 to 2011, was a Senior Fellow at WWF-US and an independent consultant serving NGO, IGO, and governmental clients. David has expertise in international fisheries governance and in issues surrounding globalization and the environment. For over a decade, David guided WWF's groundbreaking advocacy to curb harmful fisheries subsidies. From 1993 until 2002 David directed WWF's Sustainable Commerce Program, focused on the environmental aspects of international trade and investment policies. Prior to joining WWF, David practiced law in Washington, D.C., representing developing country governmental clients on international legal and political matters. In the 1980s, he lived and worked in Europe as a nuclear weapons policy analyst and co-authored the book How Nuclear Weapons Decisions Are Made (MacMillan 1986). A graduate of the Yale Law School and of Oberlin College, David has taught courses on basic trade law and on trade and environment as a member of the adjunct faculties of the Georgetown University Law Center and the American University Washington College of Law.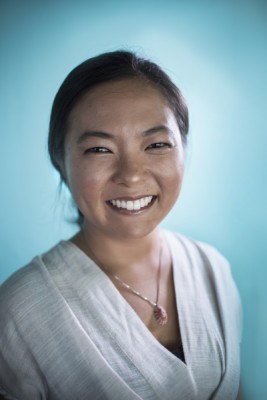 Dr. Megan Morikawa
Global Sustainability Office Director, Iberostar Group
Dr. Megan Morikawa is the Global Sustainability Office Director at Iberostar where she leads the Wave of Change movement, an initiative based on three action lines: circular economy, responsible seafood consumption and coastal health. The company plans to be waste free by 2025 and to be carbon neutral and to have all ecosystems that surround Iberostar properties are improving in ecological health alongside profitable tourism by 2030.
Dr. Morikawa joined Iberostar in 2018 and leads the sustainability team with Gloria Fluxà, fourth generation leadership and ownership of Iberostar, in scientific-driven actions for a sustainable ocean economy and responsible tourism model.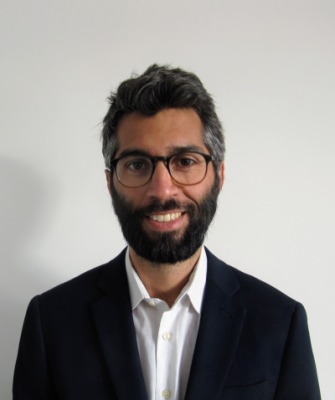 François Mosnier
Financial Research Analyst, Planet Tracker
François brings more than 10 years of experience working across finance, nature conservation and sustainable farming. Prior to joining Planet Tracker, he was a financial analyst at Exane BNP Paribas and Capital Group, and a conservation finance specialist at Conservation Capital.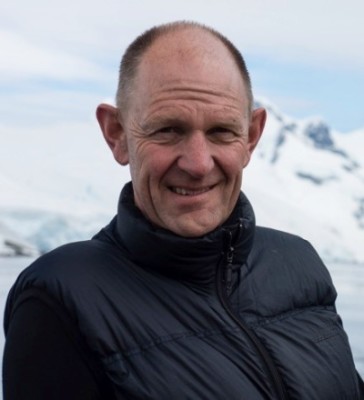 David Carter
CEO, Austral Fisheries Pty Ltd
David graduated from Melbourne University in 1978 with a science degree in marine zoology and then went to sea as a deckhand on a prawn trawler out of Darwin immediately after that. David has worked in the same business for his whole career and has been exposed to most of what the fishing industry has to offer from science and policy through operations and management and marketing and sales. He has been CEO since 2003.
Austral Fisheries Pty Ltd has a strong commitment to science based fisheries management, believes strongly in recognition of sustainable fisheries performance through third party certification schemes such as the Marine Stewardship council and is recognised locally and internationally as responsible and progressive. Austral has also been an effective voice in reducing the effect of illegal fishing globally and in 2016 Austral was the first fishing company in the world to become carbon neutral and promotes this fact through supply chains that handle the company's premium branded seafood products.
Austral has accumulated a number of awards and recognition over the years, most recently the Banksia award for sustainability in the small to medium business category and in 2012 David was admitted to the Australian fishing industry 'hall of fame' and in 2020 recognised for being in the top 100 worlds most powerful seafood influencers by Intrafish magazine.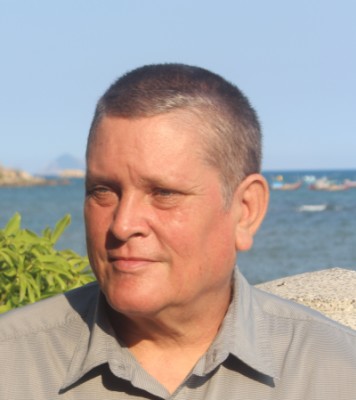 Stephen Fisher
Sustainability Director, Sea Delight, LLC
Stephen Fisher is Sustainability Director for Sea Delight. He has more than 20 years' experience in the seafood industry and is currently leading Sea Delight in its efforts to responsibly source seafood products from around the world. As part of that effort Sea Delight actively participates in developing new FIPs and Certified sources of seafood. Sea Delight is also proudly involved in the GDST/WWF project to develop onboard logbook Applications for wild fisheries and versatile traceability Applications.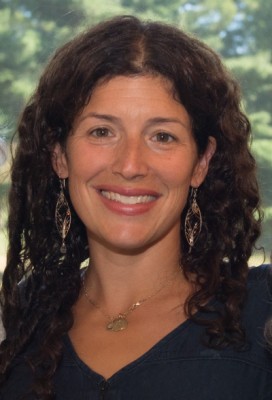 Carrie Brownstein
Global Principal Quality Standards Advisor for Seafood, Whole Foods Market
In the big picture, Carrie's work focuses on creating a model for the seafood industry that supports healthier oceans and communities. Working together with stakeholders and partners—fish farmers, fishermen, environmental groups, scientists and skilled seafood buyers—she aims to create a seafood market that supports responsible aquaculture production, reverses trends in overfishing and bycatch, and puts us on the right track toward greater sustainability. Day to day, her work involves developing sourcing policies, and the programs to implement them, for seafood sold at all Whole Foods Market stores. She treks from desk, to farms, fishing docks, and conferences to research, develop, and speak about these industry leading standards. Traceability is a major focus of her work at Whole Foods Market.
As an example of her work, Carrie developed a sourcing policy for canned tuna that requires all fisheries to use pole-and-line, troll or handline catch methods. That means fishermen catch tuna one fish at a time, which prevents bycatch and creates more fishing jobs. The Whole Foods Market canned tuna policy also requires tracking of canned tuna back to the source, utilizing electronic traceability software.
Carrie has a Masters degree in Environmental Management from Duke University, where she studied marine ecology and fisheries management. She has worked on seafood sustainability for the past 20 years, but her roots in seafood go farther back: her great-grandfather started a seafood business in 1909.
Bryan Hitchcock
Senior Director Food Chain & Executive Director GFTC, Institute of Food Technologists®

(IFT)
Bryan Hitchcock is the currently the Sr. Director Food Chain & Exec. Director of the Global Food Traceability Center at the Institute of Food Technologists. In this role, he is responsible for managing and directing the GFTC including overall leadership, strategy & governance, sales & marketing, and government/public/industry relations. In addition, he will serve as IFT's principal scientific and technology leader on matters related to existing food chains and their digital transformation.
Bryan has extensive product and process development expertise in the food and beverage industry across emerging and mature brands, as well as broad & deep experience in new product and technology innovation, ingredients, processing, quality/food safety, supply chain, and people development. He spent much of his career at PepsiCo in such roles as Principal Engineer R&D, Director, R&D (Global Beverages Discover & Applications), and most recently Senior Director, North America Nutrition R&D (Fruits & Vegetables). Prior to PepsiCo, Bryan worked at Procter & Gamble and 3M Company.
---
Thank you!
Thank you for registering for the on-demand webinar: COVID Impacted Industry Strongly Embraces New GDST Standards, sponsored by WWF. An email confirmation will be sent shortly with access to the on-demand materials.