The Top 5 Listeria Hideouts in Seafood Processing Equipment
Published on
May 22, 2023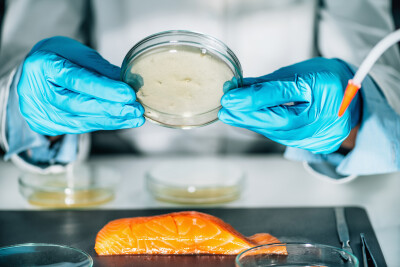 To eliminate Listeria monocytogenes in your seafood processing equipment, first you must locate it. That means knowing the areas where normal cleaning can't always reach this pervasive, resilient pathogen.
Left undetected, Listeria colonies will thrive on your equipment, threatening your food safety, bottom line, and brand reputation. Where could Listeria be hiding on your conveyors? We've created a handy tool that explains what to look for in your plant.
Thank you!
This whitepaper will be emailed to you shortly.