Putting it together: One chef's "Bucket list"
Published on
July 7, 2015
The subject of salmon farming is controversial. Producers will argue there is nothing wrong with the way they produce salmon, while critics will argue that everything about how farmers work is harmful, either to the environment or human health.
But reality lies somewhere in between, as is often the case in such polarized debates. Most, if not all, farmed salmon is safe to eat, and a large number of the world's salmon farms are operating in a manner that has a limited impact on the environment.
It is equally accurate to say, however, that some farms are doing a better job than others, and it pays to learn who is doing what, so it's easier to decide who to buy from. With the increasing prevalence of farmed salmon in the worldwide market, this approach makes sense. A genuine concern about supporting a practice that can harm the environment is admirable. However, avoiding buying farmed salmon altogether out of respect for the global ecosystem could be an oversimplified solution to a complex problem.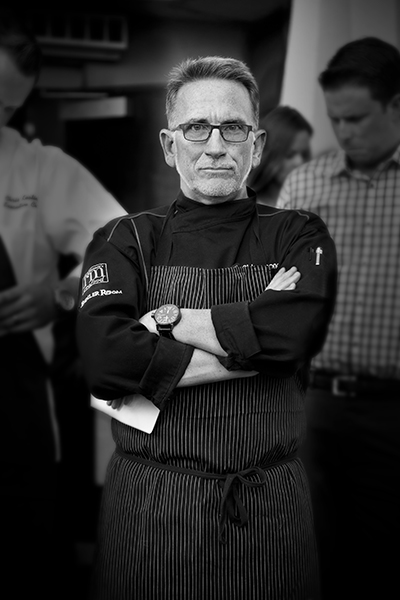 No one understands that better than Rick Moonen. Known for his appearances on the TV show "Top Chef," he is also the chef-owner of RM Seafood in Las Vegas, Nev., USA, and is recognized for his impassioned opinions on farmed salmon – which have changed over the years. He told SeafoodSource he kept farmed salmon off his menu for "at least a decade" out of concern he was supporting unsustainable, environmentally dangerous practices.
But more recently, Moonen has educated himself a lot more about the industry and how it works. Many farmed salmon producers have contacted him over the years to sell him on their product, and he has learned what questions to ask, and what answers to demand.
"I want to know everything about that fish – where it came from, how it's being handled," he said. "All these things come up in the discussions."
Many farmed salmon producers offer tours and frank answers to even the most detailed inquiries. Ian Roberts said he and Marine Harvest Canada welcome questions. "I don't think there's anything we haven't responded to."
Today, Moonen is brand ambassador for True North Salmon, a division of Cooke Aquaculture, based in New Brunswick, Canada, but that didn't happen overnight. Moonen said he spent a year studying the company, asking what he called his "bucket list" of questions and digesting the answers.
"I was impressed with a lot of the things they were doing," he said.
Moonen still worries about the impact of salmon farms on the environment, but now he advises salmon buyers to consider the farmed product, as long as they make informed decisions based on research.
For those who might find asking a lot of technical scientific questions daunting, Moonen recommended looking for certification programs. Groups such as the Global Aquaculture Alliance (GAA) and the Aquaculture Stewardship Council (ASC) certify farmed salmon only after a lengthy inquiry and assessment process.
Michael Eppling, an aquaculture specialist at New England Aquarium in Boston, Mass., USA, also suggested buyers seek out products bearing sustainability certification. Seeing a label from groups such as GAA and ASC is a good sign many of the tough questions have already been asked.
"Those kinds of certifications do, in effect, a lot of the homework for the buyer," he said.

The "bucket list"
The following is a list of questions Moonen recommends would-be salmon buyers ask when researching a salmon farm. These questions speak to the impact farmed salmon may have on human health and the environment. Click through for the full list.