The Top 25: Seafood Sustainability & Conservation
Published on
September 24, 2020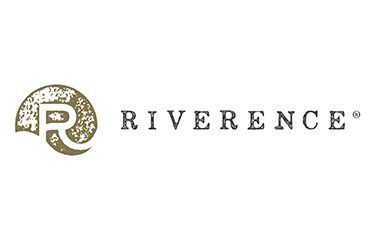 Riverence
Riverence, a sustainable steelhead trout farming operation in Filer, Idaho, has a specific way of doing things.
The business, whose founder and chairman is Hollywood producer David E. Kelley, follows a strict set of self-imposed standards for its products, swearing off genetic engineering, growth hormones, preventative antibiotics, bycatch, escapes, and microplastics. The resulting trout that emerge from Riverence's farms are "respectfully raised" from the company's own eggs alongside Idaho's Snake River, and are considered a "Green" or "Best Choice" option by the Monterey Bay Seafood Watch program.
All in all, the Riverence way is an environmentally responsible one.
"We're focused on protecting wild salmon and trout through responsible aquaculture, and being good stewards of the environment. Our job: to take good care of the resources we have, to do more with less, and to provide a safe, premium food source that will serve humanity for generations to come," according to the company.
In February, Riverence acquired Clear Springs Foods, effectively forming a trout-farming powerhouse and making the enterprise the largest land-based trout producer in the Americas.
"We intend to move onward and upward while supporting our existing brands, team members, and the markets we serve," Riverence CEO Rob Young told SeafoodSource at the beginning of this year. "In this place, we have found a community of like-minded people as foundational to our operations as the ground from which the valley's thousand springs flow. Yesterday we were neighbors, today we are family."
"Trout farming began in Idaho a century ago. We are privileged to share that rich history, and look forward to writing the next chapters together," Young added.
What those next chapters could hold for Riverence were shared by the company with SeafoodSource here.