The Top 25: Seafood Sustainability & Conservation
Published on
September 24, 2020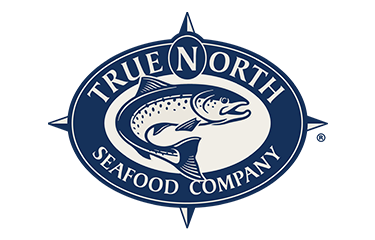 Cooke Inc.
It all began in 1985 with one family, one farm, and 5,000 salmon. Thirty-five years later, vertically-integrated corporation Cooke Aquaculture, headquartered in Blacks Harbour, New Brunswick, Canada, and a collective of other Cooke family companies together comprise one of the world's largest seafood enterprises.
A business of such magnitude approaches sustainable development in a variety of ways. For instance, when it comes to certifying its True North Seafood products, Cooke has earned vetting from an array of third-party providers of some of the industry's most stringent standards, including: the Aquaculture Stewardship Council (ASC), Best Aquaculture Practices (BAP), BRCGS Global Standards, the Marine Stewardship Council (MSC), Alaska Responsible Fisheries Management (RFM), the International Featured Standards (IFS), Soil Association Organic, Kosher, GLOBAL G.A.P. Aquaculture Standard, Label Rouge, Friend of the Sea, Crianza de Nuestros Mares ("Breeding from our seas"), ISO 14001 and ISO 45001, Halal, and Ocean Wise.
Cooke Vice President of Public Relations Joel Richardson noted the depth of Cooke's sustainable investments to SeafoodSource. He said the enterprise has backed Atlantic salmon breeding programs, fish feed production, eco-friendly fish health treatment technologies, and innovative sea farming equipment. In 2018, Cooke even became the first North American salmon company to introduce its own complement of green sea lice treatment vessel options not involving chemical baths or in-feed treatments, Richardson said.
This year, the company was recognized for the 15th consecutive time as a winner of Canada's Best Managed Companies Platinum Club designation, an honor Glenn Cooke, CEO of Cooke Aquaculture, holds in high esteem.
"Ensuring the best care for our oceans and surrounding communities continues to be in the forefront of our sustainable growth strategy," Cooke said in March 2020. "Now more than ever, we believe that our relationship with the marine environment and supporting working waterfronts where both fisheries and aquaculture coexist is vital to our business and to producing top quality seafood. This is key to our mission and its because of the hard work and dedication of our people that we are successful."
"Winners are amongst the best-in-class of Canadian owned and managed companies demonstrating strategy, capability, and commitment to achieve sustainable growth. In 2019 Cooke was named as the top growth company in Canada by the Canadian Chamber of Commerce," Richardson added.
More of Cooke's extensive sustainability aims, interests, and endeavors were detailed by Richardson to SeafoodSource in the questionnaire here.