The Top 25 North American Seafood Suppliers
Published on
June 4, 2015

Appearing for the first time solely on SeafoodSource.com is the Top 25 North American Seafood Suppliers list. A ranking that SeaFood Business magazine produced annually, the list has always intended to be an informative tool for those wanting to know the major industry players on the continent.
To present the clearest picture possible, here are some facts about the list and the way it is compiled. SeaFood Business first began ranking companies by dollar sales in 1999. At that time, StarKist Seafood Co. topped the list at USD 1.2 billion in 1998 sales. Some of the other companies included ConAgra and Tyson Foods, which are no longer in seafood. Some of the sales figures for ranked companies were gleaned from credit-reporting agencies and other third-party sources, a practice that is no longer employed. Instead, inquiries are sent to nearly 50 companies directly, and their inclusion is voluntary.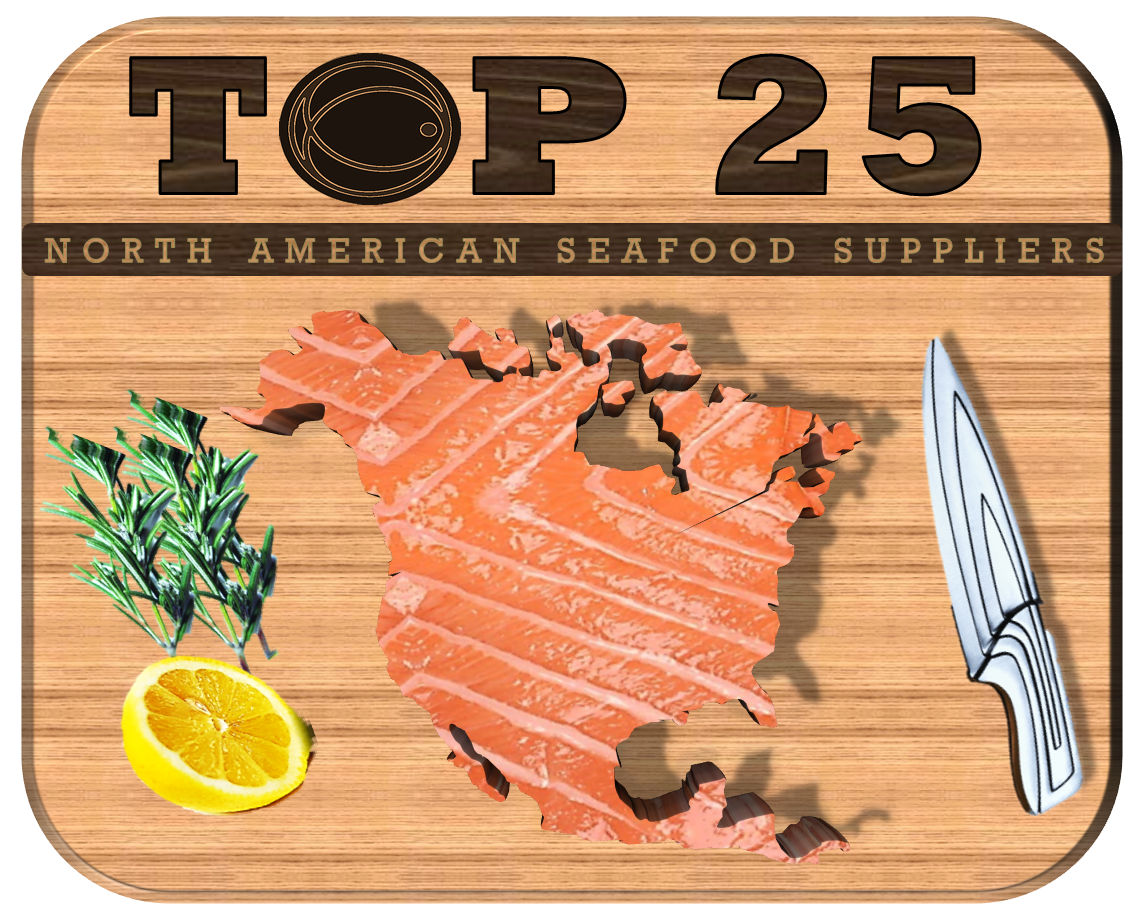 Only two companies are publicly traded — High Liner Foods (No. 3) and Clearwater Seafoods (No. 16), both based in Canada. Sales for Japanese firm Maruha Nichiro Corp.'s North American entities are taken from its global annual report. The majority of the industry is comprised of family owned or privately held companies under no obligation to report their revenues to the media, but we appreciate their participation.
Ranked companies include vertically integrated suppliers, wholesalers and distributors — companies with vastly different business models. It's also understood that, in some cases, the sale of the same fish is essentially counted more than once, as certain companies are known to do business with each other, such as the large tuna companies and farmed salmon suppliers like Marine Harvest USA (No. 11) and Cooke Aquaculture (No. 8).
The 25 companies that earned a ranking this year represent USD 13.2 billion (EUR 11.7 billion) in sales for 2014, although the "true" top 25 list would be somewhere between USD 15 billion and 16 billion (EUR 13.3 to 14.2 billion). That's because a number of companies decline to include their sales in the report, as is their right; as a company's revenues grow or decline, some may not want that information made public. Major seafood firms like West Coast giants Pacific Seafood Group, Red Chamber and Trident Seafoods each determined, at separate times, that they no longer wished to be ranked. However, the list would not be complete without at least mentioning their existence.
According to our long-standing policy, for any previously ranked company that does not report their sales in any given year, we carry their sales figure over to the next year, but for one year only. And any company is offered the opportunity to provide a range for their sales; we use the median of that range.
There may be other companies across the United States and Canada that belong on this list, but they do not have a ranking because they've never shared this information with the media. If you have information to share about your company and want to be included, please contact us at [email protected].
Click through the gallery to view brief descriptions of the companies ranked on this year's Top 25 North American Seafood Suppliers list.