The Top 25: Seafood Sustainability & Conservation
Published on
September 24, 2020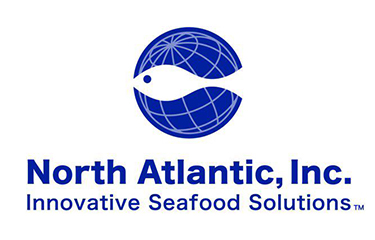 North Atlantic, Inc.
North Atlantic, Inc. is a supply chain innovator with over 30 years of experience building up the power of self-determination along its resource channels, which run primarily through Southeast Asia.
"We deliver responsible fisheries from transparent supply chains," the North America-based company, which became a Sea Pact member in 2018, states on its website.
The firm believes that developing mutual interest in sustainability between businesses and the fishers they source from requires investment from the former, as well as understanding best gained with boots on the ground.
"Rural economies are dependent on the sea for food, for livelihoods, and for transportation. Too many 'well-wishers' parachute into new geographies intent to deliver ecological outcomes to funders without understanding their impacts on the local communities they intend to help. Conservation and food security for future generations are not simply about conservation. Conservation can only be achieved by changing fisher behavior. Therefore conservation is a complex process of empowering communities, demonstrating benefit, education, and trust-building," according to North Atlantic. "Our view has always been that we need to support both ecological and community goals."
Jerry Knecht, founder of the business and its subsidiary Bali Seafood International, is behind the company's sourcing and sustainability initiatives, including its social responsibility directives. Last year, Knecht announced a new Workplace Agreements for Ethical Seafood (WAES) initiative aimed at furthering the company's existing efforts "towards commercially-driven practices that advance sustainability and social responsibility."
"Born from NAI/BSI's recognition of the limitations of social audit schemes – which are periodic, may not fit well with the nuances of fisheries supply chains, and can be expensive for small- and medium-sized suppliers – WAES will instead use a more worker-driven approach to improve the responsibility of global seafood sourcing," North Atlantic and Bali said in a press release last March. "Worker-driven concepts, such as workplace agreements, are ongoing, address workers directly, and, coupled with a union framework, allow employees to voice concerns as they arise and better uncover worker grievances."
North Atlantic's "doing well by doing good" approach has caught the attention of several U.S. seafood buyers, and other organizations in the seafood world. The company, which ascribes to the fishery improvement project (FIP) platform as one of its primary vehicles toward evolving sustainable harvesting practices, is not afraid to be a self-starter when it comes to responsible seafood ideas and acts, a philosophy Knecht explains to SeafoodSource here.