The Top 25: Seafood Sustainability & Conservation
Published on
September 24, 2020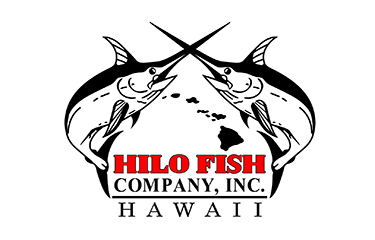 Hilo Fish Company
Hawaii-based Hilo Fish Company prefers a hands-on approach, working closely with its business and sourcing partners as well as government agencies to guarantee that the seafood it sells does not come at the expense of communities and the environment.
Falling under the CMU & Associates, Inc. umbrella, Hilo Fish derives its premium seafood selection from over 20 countries, and remains ever-vigilant in making sure it's staying abreast any changes and challenges that may arise in the responsibility arena. In essence, the company seeks to be as agile as the CMU Sustainability Statement that guides it.
"CMU believes that the sustainability of seafood is the result of the process of understanding, monitoring and managing the ecosystem impacts of capture fisheries and aquaculture," the Hilo Fish website declares. "Fisheries and fish farming are both dynamic and change can either be negative, short-sighted and unsustainable, or positive in achieving long-term sustainability while meeting a growing global demand for seafood. For this reason, a responsible company must remain vigilant to changes in fisheries and fish-farming practices, and respond in a responsible manner to provide customers and consumers with sustainable seafood. Due to the dynamic nature of fisheries and aquaculture, the CMU Sustainability Statement will continue to evolve as required."
When sourcing from Hawaii and other areas of the U.S., Hilo Fish seeks to procure seafood items that are fully-traceable to a domestic fishery "that is managed with defined targets for sustainability under a science-based, transparent, inclusive, responsive, precautionary, and accountable fishery management system." All of the company's wild-caught seafood from Hawaii can be traced to fisheries managed under the Western Pacific Regional Fishery Management Council's fishery ecosystem plans, which are implemented by the NOAA Fisheries Pacific Islands Regional Office. Meanwhile, Hilo Fish supports the U.S. aquaculture sector by "procuring farm-raised seafood products that are traceable to farms that undergo intensive planning, permitting, and monitoring of environmental impacts on freshwater, marine, and land resources by local, state, and federal agencies," it said.
For the wild-caught imported seafood that Hilo Fish sources, it looks for products that can be traced to fisheries in countries "that are making verifiable steps towards responsible fishing and management systems needed to produce sustainable seafood."
"Many of the countries exporting wild-caught seafood to the U.S. market do not have fishery management or traceability systems equal to the intensity of U.S. fishery management," according to the company. "For this reason, CMU seeks to be a force for positive change in the sustainability of global fisheries. As a step to achieve this goal, CMU is actively engaged in promoting sustainable bottomfish fisheries in Indonesia through its commitment to a fishery improvement project (FIP) along with the Sustainable Fisheries Partnership. Fisheries operating under a credible FIP are taking affirmative and verifiable steps towards meeting the requirements of Marine Stewardship Council sustainable seafood certification. Positive change is underway."
The company has joined forces with the Sustainable Fisheries Partnership on a FIP promoting the sustainability of Indonesian bottomfish (snapper/grouper), resulting in the FIP logo being placed on all Hilo Fish/CMU & Associates cartons containing the species.
"This partnership not only promotes sustainability, it enforces traceability to ensure that the origin and status of snapper and grouper products are well-known and all products are sourced from legal fisheries," the company said of the endeavor.
Hilo Fish and the other CMU & Associates entities – Kona Fish, Tropic Fish, and Pacific Trade International, Inc. – have also partnered with Ocean Wise on the project.