Seafood market operators evolve with the times
Published on
December 30, 2014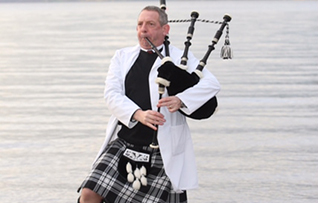 The mobile seafood shop operated by Caithness, Scotland-based wholesaler and retailer JPL Shellfish is quite a sight to behold. As the van sets up shop in various areas — including parks, supermarkets and garden centers — of Inverness daily, the van driver wears traditional Scottish garb and plays bagpipes to draw in passers-by.
The supplier's efforts seem to be working. With one freestanding seafood market and one mobile shop, the company plans to add another mobile shop — or fresh seafood van — to its operation in the coming year. Over a year ago, JPL added the mobile shop in order to deliver fresh fish to smaller towns and the city of Inverness, and realized quite a demand for local, fresh seafood.
"We are pitching to the higher end of the market and people who really value their local items. There is more publicity about local produce and nice, fresh seafood, which has made people more aware," said Christina Logue, director of JPL Shellfish. In addition, consumers in the U.K. are traveling more often and being exposed to fresh seafood options in other countries, according to Logue.
Now, the van accounts for around 55 percent of all of its retail sales.
JPL is also looking to set up a small shop outside a food hall that sells gifts and other items. "There are talks with one of the retail outlets we go to, to perhaps set up a more permanent fixture there. They don't sell any seafood and they like our brand and quality," Logue said.
JPL Shellfish also saw an uptick in customer traffic after renovating its free-standing Caithness shop in 2013, which has been in operation since 2005. Executives changed the name, updated the logo and basically renovated the entire shop. Since it's been a while since the renovation, Logue is looking for something else to peak loyal customers' interest — and sales.
"We may add some ready-made products. One of the local producers started doing homemade ready meals, which are really popular," Logue said. While the shop already offers a limited amount of prepared foods such as crab cakes and fish cakes, the expansion to other products such as Cullen Skink Soup may attract new customers. "A lot of our customer base is older people, and we need to target the busy moms and get the younger generation in," Logue said.