Top 5 seafood restaurant trends for 2018
Published on
January 2, 2018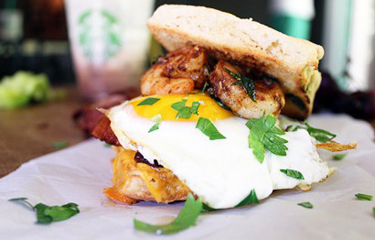 2.) Seafood for breakfast
Seafood is becoming increasingly popular in breakfast and brunch dishes.
Seventeen percent of restaurants regularly menu seafood at breakfast and brunch, and three percent of consumers surveyed by Datassential said the last seafood dish they ate was eaten for breakfast.
A primary reason why seafood is growing on breakfast and brunch menus is the growing popularity of Southern cuisine. As a result, dishes like shrimp and grits and "crab benedict" are skyrocketing in popularity and being served at more restaurants nationwide.
Another factor helping to drive seafood's growth on breakfast menus is the versatility of a lot of seafood, Rodriguez said.
"We are also seeing nontraditional preparations, such as salmon or other seafood in a frittata that may have traditionally featured a breakfast protein such as sausage or bacon," Rodriguez said.