Get to know the Seafood Champions of 2018
Published on
June 20, 2018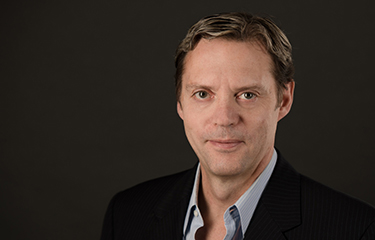 Leadership Champion winner advocates for human rights
By Christine Blank
Human rights in the seafood industry, traceability, and marine plastics are a few of the primary issues championed by SeaWeb's Seafood Champion Award winner Guy Dean.
Dean, the vice president and chief sustainability officer of Richmond, British Columbia, Canada-based Albion Farms and Fisheries, was awarded the 2018 Champion for Leadership at the SeaWeb Seafood Summit in Barcelona, Spain, on 18 June.
Dean received the Leadership award based in his passionate advocacy for sustainable aquaculture and fisheries over his 30 years in the industry as a farmer, harvester, fisher, processor, and distributor. Dean co-founded Sea Pact, a group of 12 major seafood suppliers committed to improving the social, economic, and environmental performance of the global seafood supply chain.
Dean is also a working group member of the Global Dialogue on Seafood Traceability (GDST), a business forum organized by WWF, and represents the seafood industry on the Monterey Bay Aquarium Seafood Watch Multi-Stakeholder Committee.
"He is extremely deserving of this award. He works very hard on it [sustainability] and focuses on it every day," Mark Palicki, president of Bensenville, Illinois, U.S.A.-based distributor Fortune Fish, told SeafoodSource. "One thing he told me a long time ago is the only way he will get up and go to work is it if it involves sustainability."
Dean, however, told SeafoodSource he is humbled and "shocked" by the award.
"I have made a personal commitment to leave this industry in a better spot than it was before, but I have always said I am not doing it to gain accolades. I am doing it because I love this industry, and to leave this place better for my kids growing up," he said.
Years ago, Dean committed to sourcing sustainable seafood for distributor Albion, and led the company's efforts on traceability. Albion partners with Pelagic Data Systems (PDS) and ThisFish, a global traceability system, to provide real-time tracking and traceability for its salmon fleet in British Columbia's North Coast.
Dean is committed to raising awareness about social and labor problems that persist in the industry.
"He has spoken about the human aspect of sustainability a lot at conferences, and is helping ensure companies are doing all the right things in the employees they are hiring," Palicki said.
While some Asian countries must improve their labor practices, Dean is also concerned about the treatment of fishermen in North America and around the world.
"If we went by the letter of the law, most of the fisheries in Alaska and Canada would fail. Some fish for 24 hours straight; we have all seen Deadliest Catch," he said.
Dean is also very concerned about marine plastics.
"When I first started talking about it a year-and-a-half ago, there was a very limited awareness in our industry, and how it can impact our business and our oceans," he said. "I'm very happy to see that the information has just ramped up and now a lot more people are focused on it and aware of this issue."
Not only are plastics in the ocean an environmental concern, but they could impact seafood sales in the future, Dean said.
"If the average consumer hears about the microplastics found in shellfish – as was found in last year's University of Vancouver study – that has the ability to greatly impact our business," Dean said. If we turn consumers off from eating seafood, it is not only a food security issue, but we are also turning people off from one of the healthiest foods in the world."
Dean is happy to be working with GDST, because the organization aims to help narrow down traceability data that is realistic for suppliers, distributors and other businesses to execute. "One of my challenges — and a reason I started Sea Pact — is that, if we left it up to NGO community, the burden would be too big. There are 50 different traceability data points that some people want you to capture and thats just not feasible in the industry," Dean said.