The Top 25: Seafood Sustainability & Conservation
Published on
September 24, 2020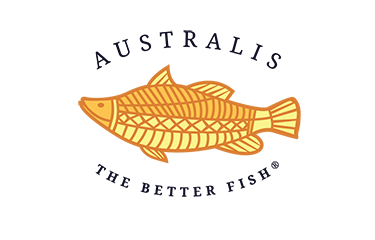 Australis Aquaculture
To feed the global population by 2050, the world will need to produce about 70 percent more food than it does right now, according to current projections. Australis Aquaculture aims to help cover that expanse via climate-smart ocean farming – the crux of its barramundi business.
Also known as "The Better Fish Company," Australis Aquaculture was established by co-founder and CEO Josh Goldman – a 2009 Seafood Champion Award recipient – on the premise of discovering how the oceans could be better used to sustain human communities, while restoring the planet in the process.
The barramundi the firm supplies to the U.S. market is weaned on a largely plant-based diet, helping to preserve forage fisheries, and is 4-star Best Aquaculture Practices (BAP) certified, the highest status achievable under the Global Aquaculture Alliance's third-party program. Once the fish – considered "Best Choice" products, or "Green," by the Monterey Aquarium Seafood Watch program – are harvested in Vietnam, they are flash-frozen and shipped via frozen container, emitting 90 percent less carbon "than fresh fish flown by air," according to the company.
"We implement environmentally-conscious and scalable alternatives to promote the recovery of sensitive wild fisheries while raising high quality, nutritious fish," Australis Aquaculture's website states. "Our innovative practices address all of the major environmental challenges facing aquaculture today."
One of those challenges includes climate change, which is addressed directly by the company's Greener Grazing initiative, launched in 2018. The project involves the commercial cultivation at-scale of Asparagopsis taxiformis, a type of red seaweed that produces virtually no methane during digestion in ruminant animals.
"If successful, this initiative could dramatically reduce the climate impact of the world's two billion cattle – the climate equivalent of taking every car on the planet off the road," Australis Aquaculture said.
And the company won't stop there when it comes to sustainability, it revealed to SeafoodSource.